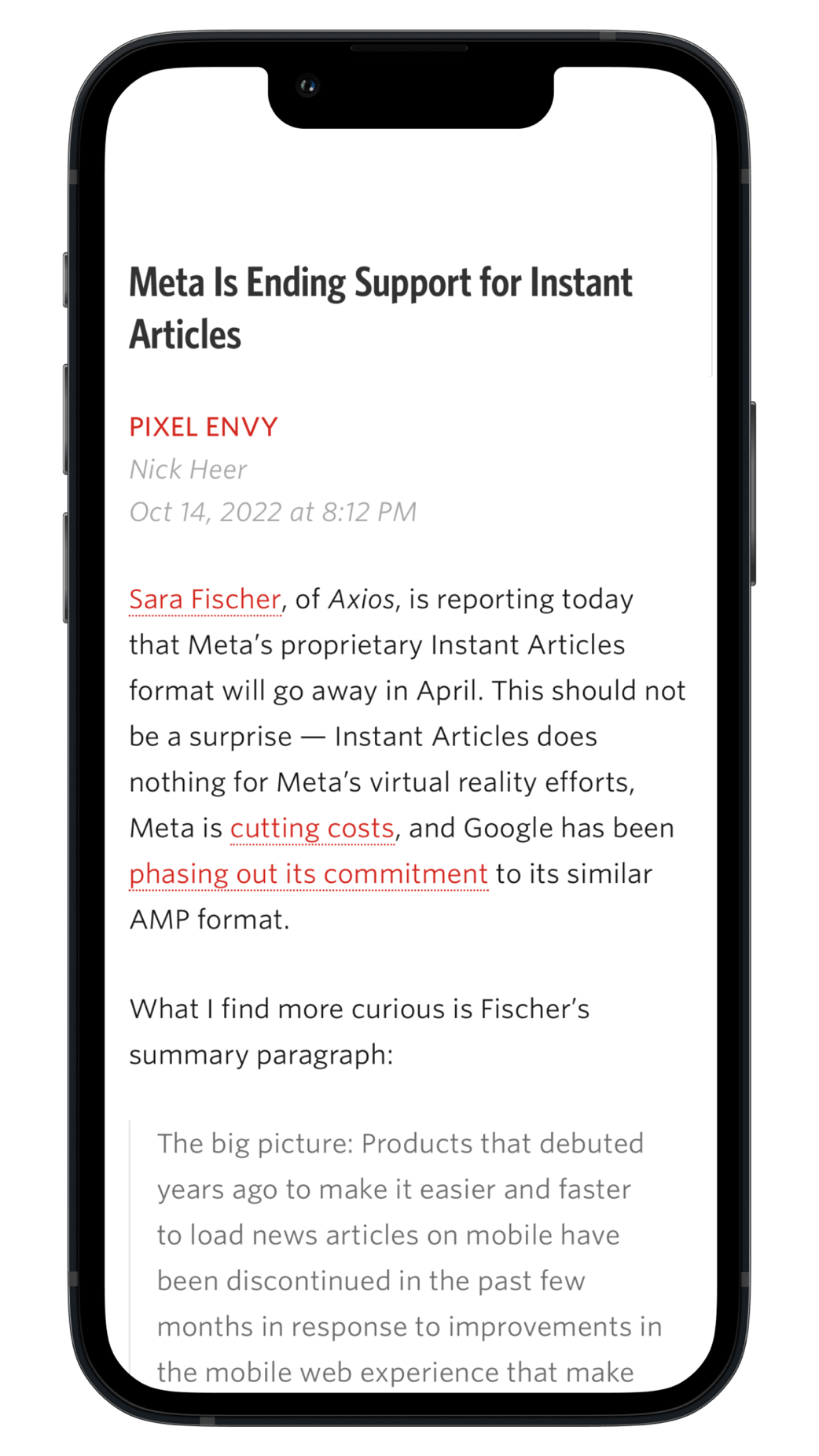 Unread is an RSS reader for iPhone and iPad with beautiful typography, comfortable gesture-based navigation, and a variety of color themes.
While great websites like Pixel Envy provide RSS feeds with full article content, some websites have feeds that contain only article summaries. When displaying articles from summary-only feeds, Unread retrieves full article content from the website. You get the full article in Unread's native article view without needing to open the website.
Pixel Envy readers will appreciate Unread's handling of link articles. A link article is an article that links to and comments on an article from another website. Unread displays both the link article and the full text of the other article in its native article view. No need to open a web browser.
Unread provides a share sheet extension making it easy to subscribe to feeds offered by the website you are visiting from Safari, Chrome, Firefox, or just about any other web browser.
Unread has great syncing. Create a free Unread Cloud account to keep multiple devices in sync. Unread also syncs with services such as Feedbin, Feedly, Inoreader, and NewsBlur.
Additional capabilities include great hardware keyboard navigation on iPad, search functionality, widgets, and VoiceOver support. Most functionality is free. Premium features are available with a subscription. Learn more at Unread's website or download Unread from the App Store.