Want to experience twice as fast load times in Safari on your iPhone, iPad, and Mac?
Then download Magic Lasso Adblock — the ad blocker designed for you. It's easy to set up, blocks all YouTube ads, and doubles the speed at which Safari loads.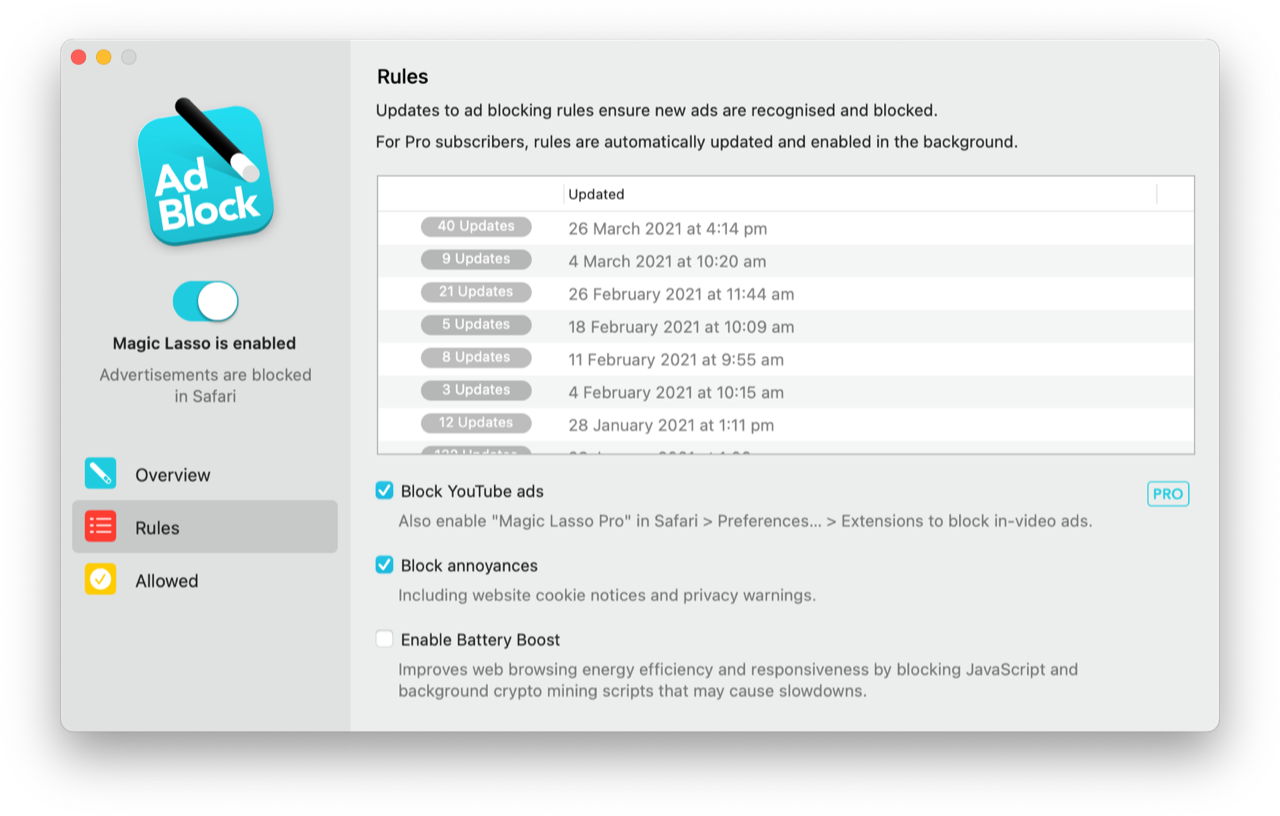 Magic Lasso Adblock is an efficient and high performance ad blocker for your iPhone, iPad, and Mac. It simply and easily blocks all intrusive ads, trackers, and annoyances in Safari. Just enable to browse in bliss.
By cutting down on ads and trackers, common news websites load 2× faster and use less data.
Over 280,000+ users rely on Magic Lasso Adblock to:
Improve their privacy and security by removing ad trackers

Block over 10 types of YouTube ads, including pre-roll video ads

Double battery life during heavy web browsing

Lower data usage when on the go
And unlike some other ad blockers, Magic Lasso Adblock respects your privacy, doesn't accept payment from advertisers, and is 100% supported by its community of users.
With over 4,000 five star reviews, it's simply the best ad blocker for your iPhone, iPad, and Mac.
Download today via the Magic Lasso website.
My thanks to Magic Lasso Adblock for sponsoring Pixel Envy this week.