Bubble Wrap
A few weeks ago, the incomparable Shawn Blanc had a mini garage sale to clear out his old iPhone and related accessories (and his shitty speaker). I spotted an Olloclip for half price, which he was selling because it doesn't work with the iPhone 5.
It arrived today in what can only be described as an overwhelming amount of bubble wrap, in a box that could hold perhaps 20 Olloclips:
Shawn must have also realized how ridiculous I'd find this, because he enclosed a note: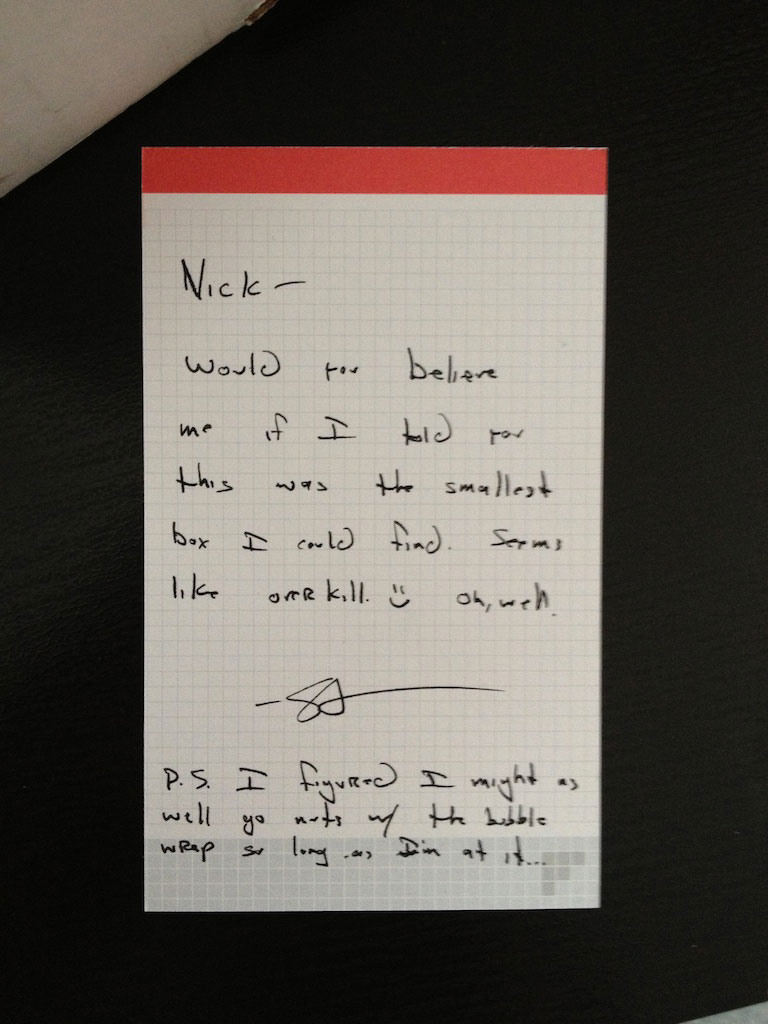 Nick —

Would you believe me if I told you this was the smallest box I could find. Seems like overkill. Oh, well.

— SB

P.S. I figured I might as well go nuts with the bubble wrap so long as I'm at it…
Well, at least the bubble wrap ensured an absolutely safe journey.